Kayla's List PAC Newsletter | Year Ending 2020 – Issue 4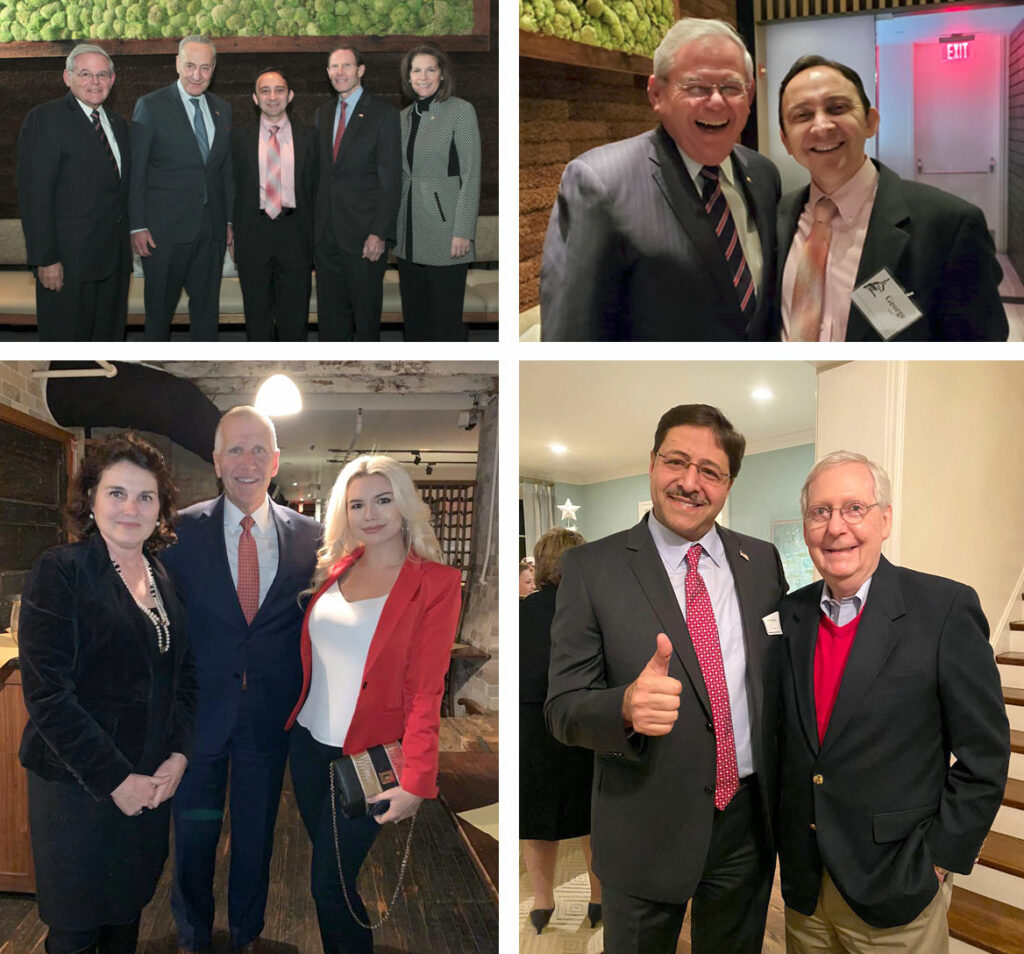 Dear Friends,
From Kayla's List PAC family to yours – we wish you all the best for 2020!
Looking back at 2019, with the support from the Syrian American Community, Kayla's List PAC has impacted the narrative more than ever.

The contributions raised and given to support candidates made all the difference in educating those on Capitol Hill. Kayla's List Pac, its supporters and other members of the community met with Members of the House and Senate to communicate the seriousness of the issues expressed through the Caesar Bill which was ultimately adopted into the Defense Authorization Bill.

The provisions of the Caesar Bill will hold Assad and his backers in Iran and Russia accountable for the gross human rights violations against the Syrian people, and provide hope for millions who want to return to a free, stable and independent Syria.

We can't thank you enough for all the hard work in hosting Members of both the House and Senate in your homes or traveling to participate in events and most of all providing financial support to Kayla's List Pac. We could not have made the impact that we have without your generous support from across the USA.

Our mission is far from over, and your continued support to Kayla's List PAC is needed even more as we begin the 2020 Election Cycle.

There is no substitute for our active involvement in the political process to ensure that our decision-makers are aware of the issues that affect our lives and our families as well as those in the region.

Since its inception, Kayla's List PAC contributions to candidates have been:
2017-2018 Election Cycle – 28 Candidates totaling $73,400 (two years)
2019-2020 Election Cycle – 33 Candidates totaling $89,350 (one year)
We have made significant progress, but there is more work to do.

The 2019-2020 Election Cycle has begun in full swing. Please continue to support Kaylas List by clicking kaylaslistpac.org/home/how-to-contribute/ or contact Louette Ragusa

THANK YOU to those who have contributed in the past and will continue to do so. To those who have been contemplating doing so, NOW IS THE TIME.
JOIN US!!!
Thank you,
Dr. Saud Atassi
Kayla's List PAC, Chair of the Board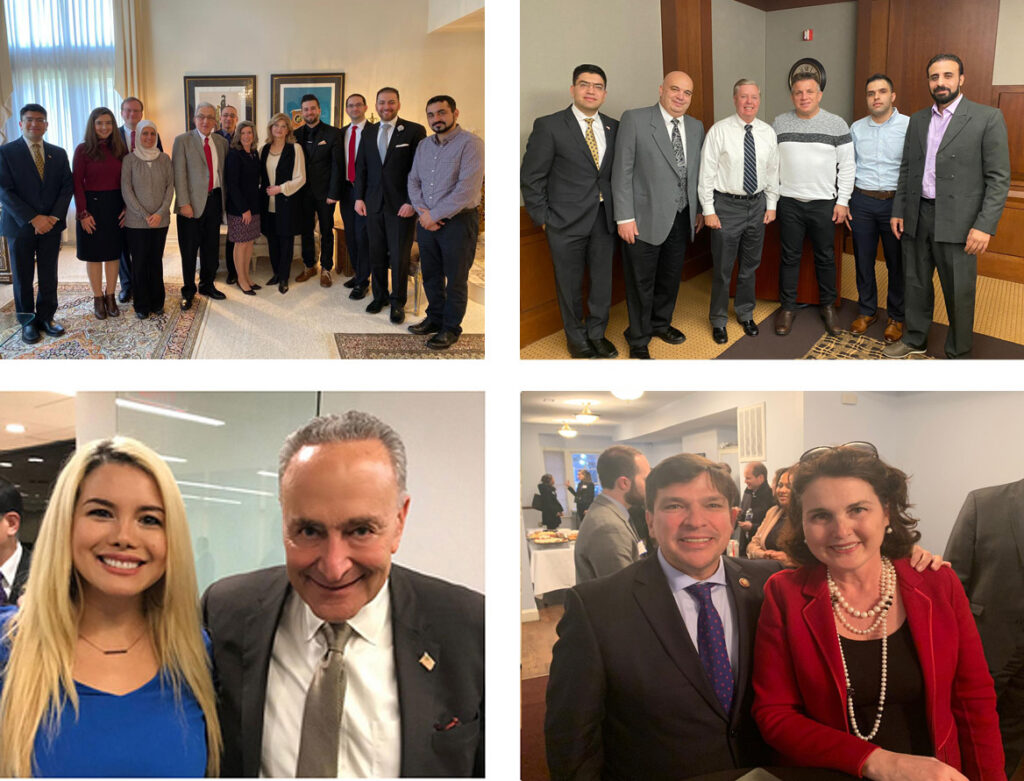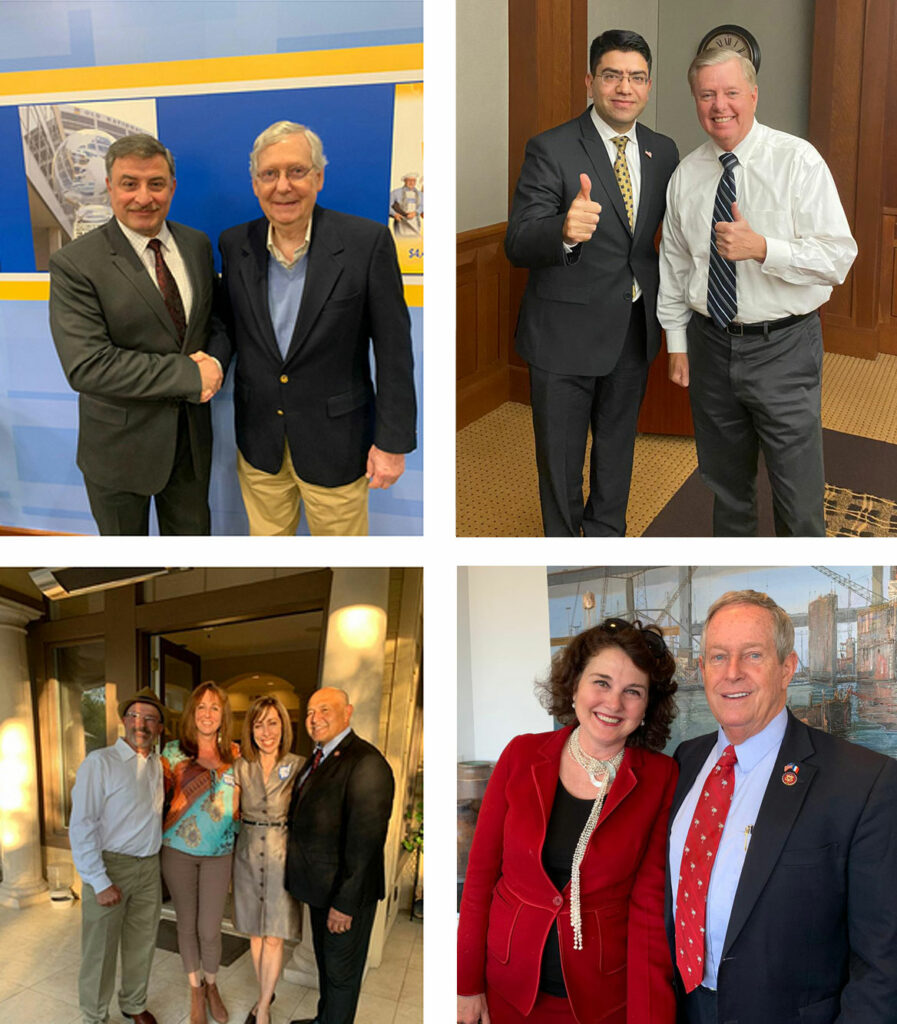 Caucus Update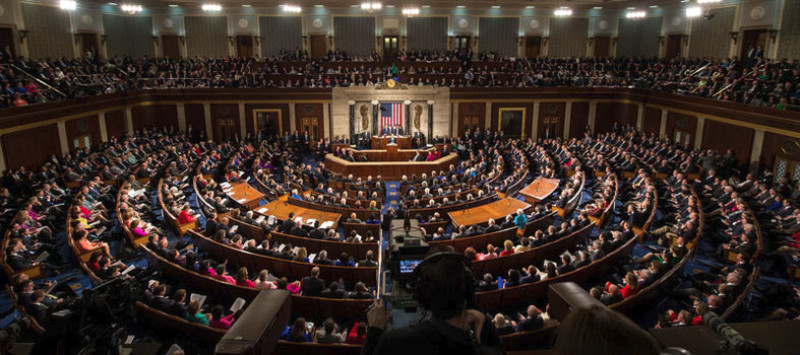 The Friends of a Free, Stable, and Democratic Syria Caucus reflecting the 116th Congress is at 51 Members.
Rep. Pete Aguilar, D-CA/31st
Rep. Don Bacon, R-NE/2nd
Rep. Jim Banks, R-IN/3rd
Rep. Andy Barr, R-KY/6th
Rep. Jack Bergman, R-MI/1st
Rep. Brendan Boyle, D-PA/2nd*
Sen. Mike Braun, R-IN
Rep. Susan Brooks, R-IN/5th
Rep. Larry Bucshon, R-IN/8th
Rep. Andre Carson, D-IN/7th
Rep. Matt Cartwright, D-PA/8th
Rep. Steve Chabot, R-OH/1st
Rep. Steve Cohen, D-TN/9th
Rep. Luis "Lou" Correa, D-CA/46th
Rep. Jason Crow, D-CO/6th
Rep. Debbie Dingell, D-MI/12th
Rep. Eliot Engel, D-NY/16th
Rep. Brian Fitzpatrick, R-PA/1st
Rep. Bill Foster, D-IL/11th
Rep. Mike Gallagher, R-WI/8th
Rep. Jimmy Gomez, D-CA/34th
Rep. Vincente Gonzalez, D-TX/15th
Rep. Stanton Greg, D-AZ/9th
Rep. Alcee Hastings, D-FL/20th
Rep. Eddie Bernice Johnson, D-TX/30th
Rep. Dan Kildee, D-MI/5th
Rep. Adam Kinzinger, R-IL/16th*
Rep. Raja Krishnamoorthi, D-IL/8th
Rep. Darrin LaHood, R-IL/18th
Rep. Brenda Lawrence, D-MI/14th
Rep. Daniel Lipinski, D-IL/3rd
Rep. Brian Mast, R-FL/18th
Rep. Mike McCaul, R-TX/10th
Rep. David McKinley, R-WV/1st
Rep. Mark Meadows, R-NC/11th
Rep. Alex Mooney, R-WV/2nd
Rep. Seth Moulton, D-MA/6th
Rep. Guy Reschenthaler, R-PA/14th
Rep. Brad Schneider, D-IL/10th
Rep. Brad Sherman, D-CA/30th
Rep. Steve Stivers, R-OH/15th
Rep. Rashida Tlaib, D-MI/13th
Rep. Norma Torres, D-CA/35th
Rep. Peter Visclosky, D-IN/1st
Rep. Ann Wagner, R-MO/2nd
Rep. Michael Waltz, R-FL/6th
Rep. Steve Watkins, R-KS/2nd
Rep. Joe Wilson, R-SC/2nd
Rep. Ron Wright, R-TX/6th
Rep. Lee Zeldin, R-NY/1st

Kayla's Pac is funded by you!
There is no contribution too small, but a huge THANK YOU to those supporters who made the $5,000 yearly maximum contribution to Kayla's List PAC.
January 1, 2019 begins the 2019-2020 Election Cycle.
Please contact Louette at Kaylaslistpac@gmail.com and share with friends who are just as passionate as you to contribute!